Pine Class
Please see information sent to pupils in Pine Class below.
Welcome back! I hope you enjoyed the Easter break. As always we are going to make a quick start into a busy term. We will begin by settling back into our usual routines, catching up with each other and introducing our new topic, all about the United Kingdom.
Important!! Please remember to read as often as possible from home and record this on the recording sheets provided in your reading folders, then we can update your reading tress at school.
Literacy: In Literacy we will be exploring and producing different genres of writing, we will begin by looking at Newspaper reports about the Loch Ness Monster.
Maths: In numeracy, we will be learning all about fractions. We will continue to use concrete, pictorial and abstract methods to develop our knowledge, conceptual understanding and to embed and secure our learning.
Science: In Science we will be focusing more on animals and their habitats whilst looking at current seasonal changes. We will continue to work scientifically, carrying out a range of investigations.
Creative Curriculum: For our Creative curriculum we will be learning about the United Kingdom, its countries and their similarities/differences. We will also explore the Royal Family the history behind them, their roles and the influence they have on the UK. This will be linked into our design and technology, where we will use food and textile skills to create clothes and food, for a tea party fit for the queen. Music will involve channeling our inner musical talents through the use of a recorder as well as representing through art how music from the countries of the United Kingdom makes us feel. I would highly recommend purchasing a recorder for your child and practicing as much from home as possible. Computing will involve using programs to group data.
PE: Tuesday morning Pine Class will take part in PE with Mr Hopkinson. This will take place outside so please can your children bring trainers, as plimsolls are not suitable and quite dangerous for outside PE. Please arrive to school in your PE kit, with a set of school clothes to get changed in to for the afternoon.
Forest Schools: Wednesday morning Pine Class will take part in Forest Schools with Miss Benton, please can you ensure your child has the appropriate clothing as learning will continue outside whatever the weather. As in PE, please arrive at school in your forest school clothing and bring your school clothes to get changed in to for the afternoon.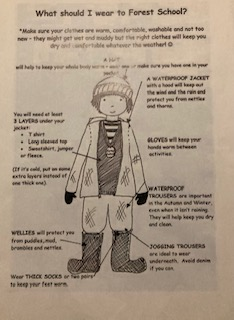 General: Please remember to bring in your named water bottle, this will remain in school all week. Other items between home and school will still be kept to a minimum. Therefore, the home, school diaries will still remain at school, if you need to contact me please send me an email. Please do not bring in a school bag unless it is necessary.
Contact: If at any point before or during the return to school you have any queries or concerns please do not hesitate to contact me via email on a.lamoureux@wvpschools.org.
Thank you,
Mr Andrew Lamoureux